Regular price
$1,339.00 USD
Regular price
$1,449.00 USD
Sale price
$1,339.00 USD
Unit price
per
Sale
Sold out
EcoFlow DELTA 1300 + 1*220W Solar Panel -

DELTA1300-MS430-US
The new standard of battery-powered generators: Compatible with a wide range of devices, you can stay powered for hours whenever and wherever.

Charge from 0%-80% within 1 hour:  EcoFlow patent X-Stream Technology empowers EcoFlow DELTA to recharge at 10 times the speed of most battery powered stations in the market.
6x AC Outlets (Total 1800W) & 1260Wh capacity: The large inverter load makes DELTA a power station for home appliances and heavy-duty DIY tools under 1800W (3300W Surge, Pure Sine Wave) with 1260Wh capacity. 
Two in one EcoFlow's 220W Bifacial Portable Solar Panel is two in one. With a 220W primary side, and a 155W side on the back for ambient light, you can capture up to 25% more solar energy and charge your portable power station even faster.  
Tempered glass. Built to last The thin, one-piece tempered glass design makes it five times tougher than comparable panels, it can withstand heat up to 300°F too. Safe to say it can withstand the elements. 
Compact. Portable It's a portable solar panel designed from the ground up to be compact. 10% smaller than comparable 220W panels, it saves space with thinner tempered glass, and less surface area required for the same input.
Stay in charge of any situation with DELTA and keep your devices powered at all times. DELTA has a huge 1260Wh capacity that's perfect for power outages, outdoor adventures, and professional work.
Never lose power again
DELTA has a huge 1260Wh capacity that keeps your home devices fully charged during power outages and emergencies.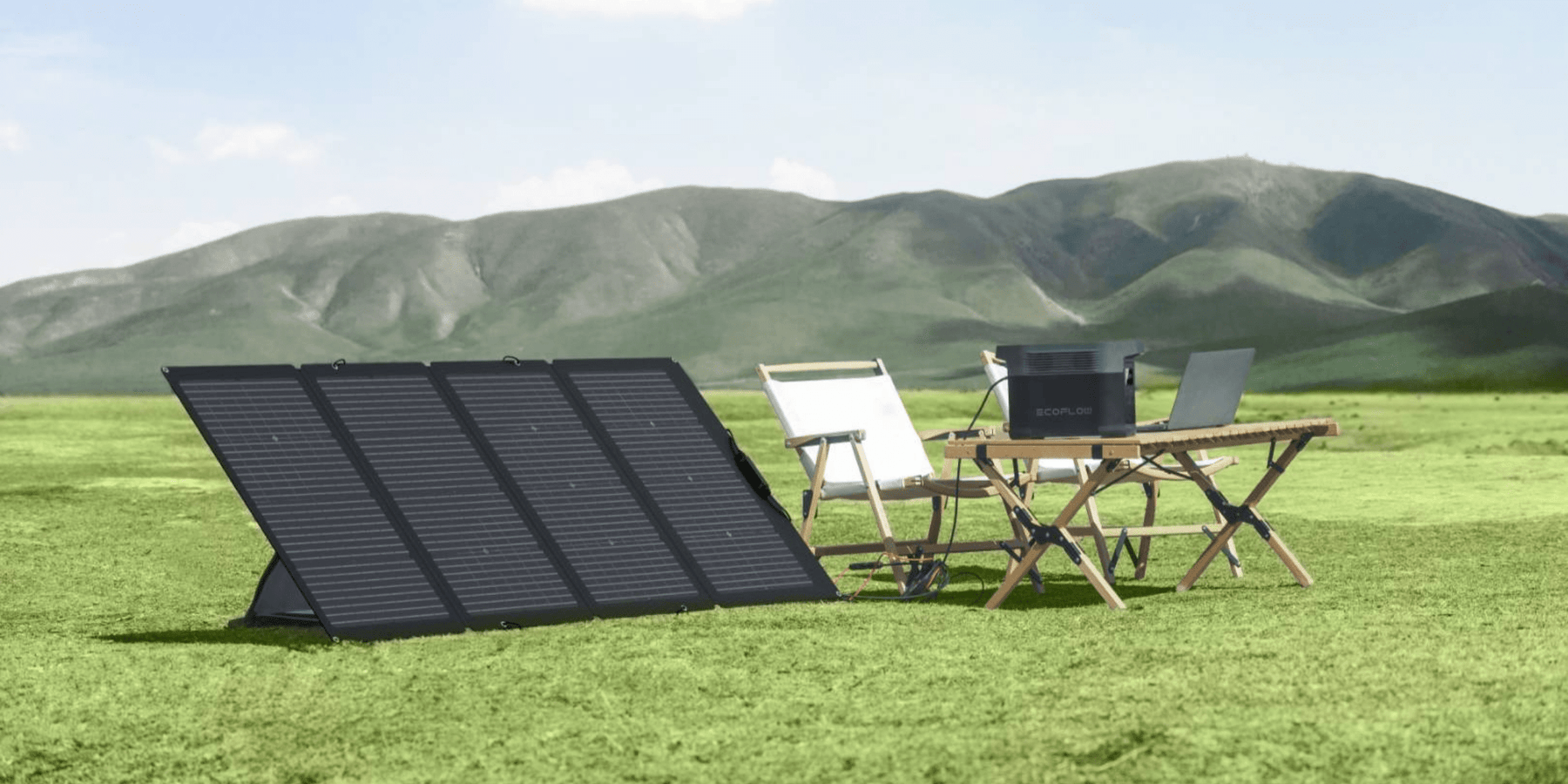 The world's fastest charging portable power stations
EcoFlow have the world's fastest charging power stations. DELTA charges from 0-80% in under an hour, giving you a quick boost of power even during the worst situations.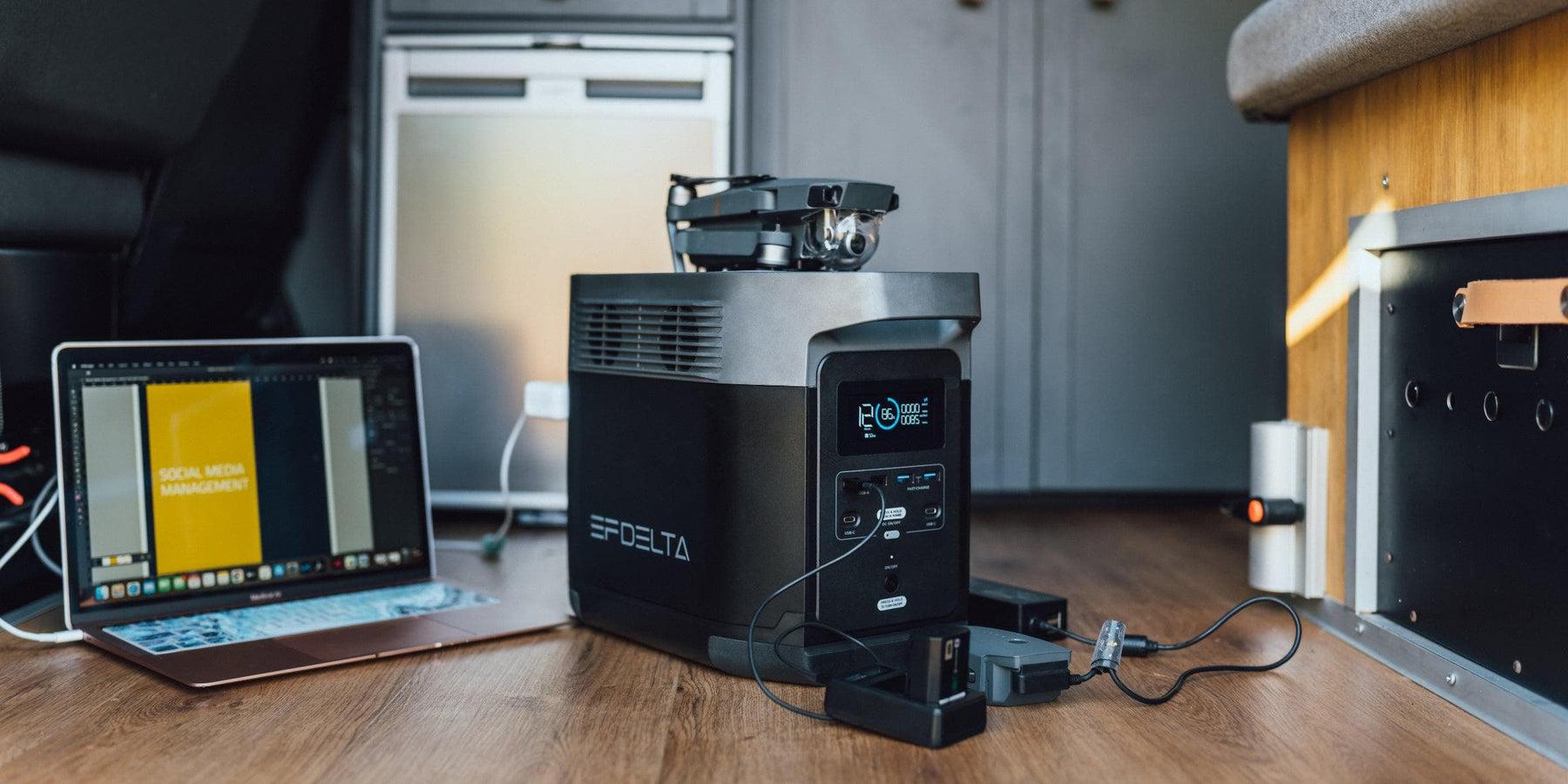 Power your essential devices
With 6x 1800W AC outlets, DELTA lets you power essential devices when you're at home and heavy-duty power tools when you're working outdoors.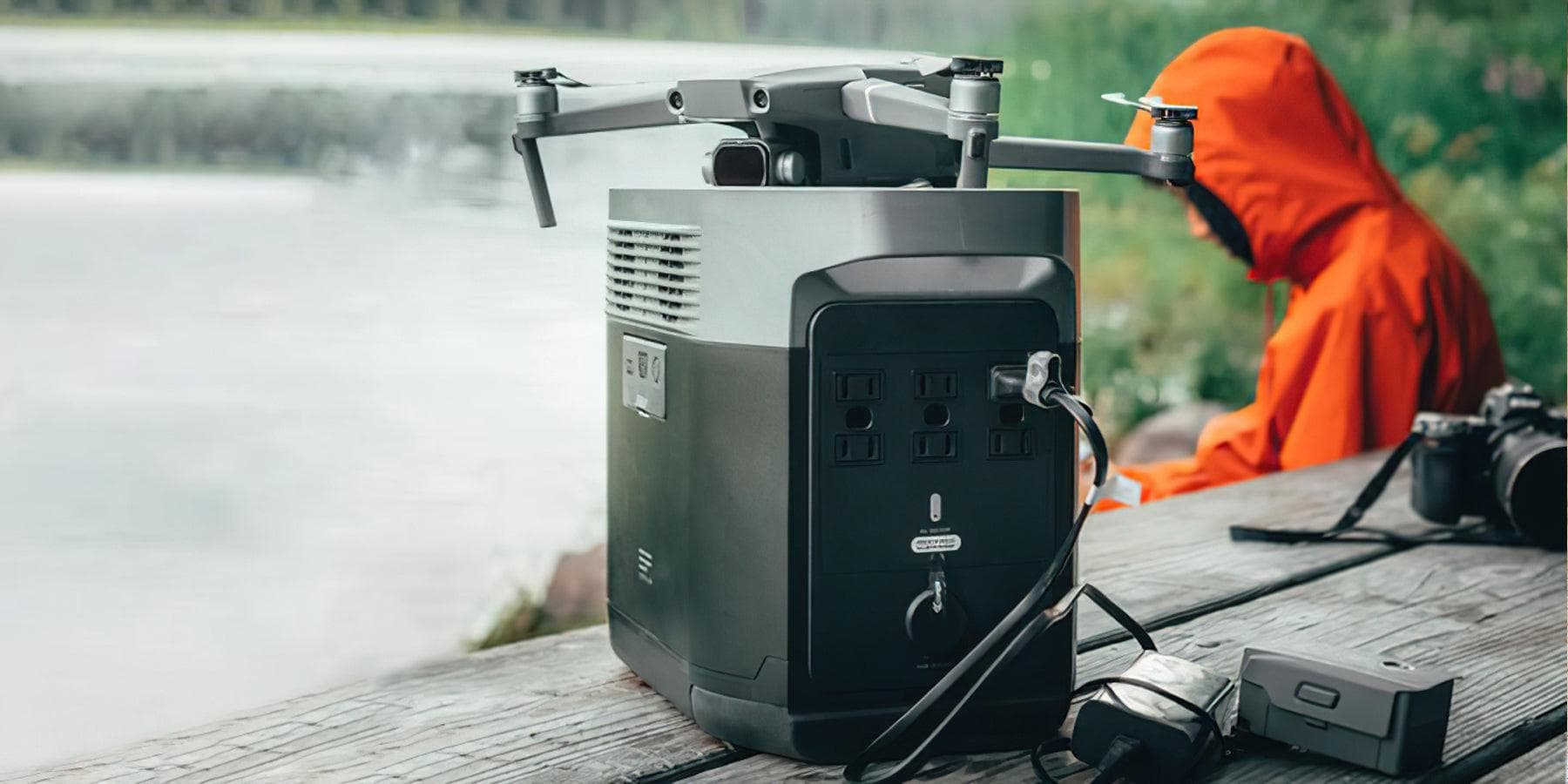 One device to rule them all
DELTA can power up to 13 devices at the same time. That's enough juice for brewing a cup of coffee, listening to your favourite radio station, or journeying into Middle-earth again.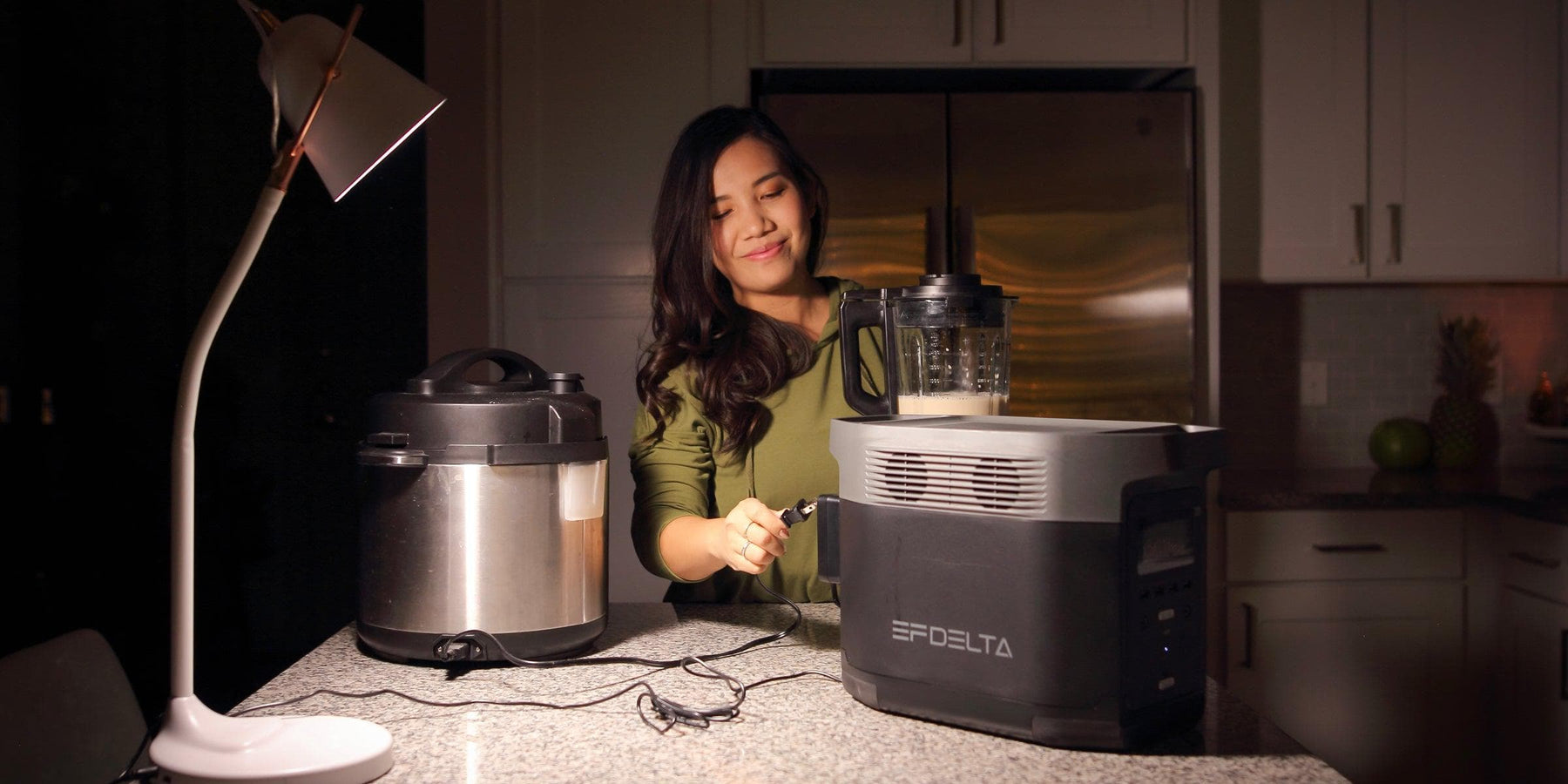 Net Weight
30.9lbs (14kg)
Dimension
15.7 x 8.3 x 10.6 in (40 x 21 x 27 cm)
Charge Temperature
32 to 113°F (0 to 45°C)
Discharge Temperature
-4 to 113°F (-20 to 45°C)
Charge Method
AC Wall Outlet, 12V Car Adaptor, Solar Panel
Full Recharge Time
1.6 Hours (AC) 13.5 Hours (12/24V Car Adaptor) 4-8 Hours (Using 4x 110W Solar Panels in parallel) 3.5-7 Hours (Using 3x 160W Solar Panels) 4-8 Hours (Using 1x400W Solar Panel)
Cell Chemistry
Lithium-ion
Life Span
800 Cycles to 80%+ capacity
Management Systems
BMS, Over Voltage Protection, Overload Protection, Over Temperature Protection, Short Circuit Protection, Low Temperature Protection, Low Voltage Protection, Overcurrent Protection.
AC Charge Input Power
X-Stream charge (1200W max)
AC Charge Input Voltage
100-120Vac (50Hz/60Hz)
Solar Charge Input
400W 10-65V DC 10A max
Car Charger
12V/24V DC 8A max
AC Output (x6)
1800W total (Surge 3300W), 120Vac (60Hz)
USB-A Output (x2)
5V DC, 2.4A, 12W Max, per port
USB-A Fast Charge (x2)
5V/2.4A,9V/2A,12V/1.5A 18W Max
USB-C Output (x2)
5V DC, 9V DC, 15V DC, 20V DC, 3A, 60W Max, per port
Car Power Output (x1)
108.8W, 13.6V DC, 8A max
Specs of 220W Solar Panel
Rated Power
220W Front Side/155W Rear Side
Cell Type
Monocrystalline Silicon
Dimensions
82*183*2.5cm (32.3*72.0*1.0 in)
Connector Type
Solar Connector
Open Circuit Voltage
21.8V (Vmp 18.4V)
Short Circuit Current
13A (Imp 12.0A) Front Side/ 8.8A (Imp8.4A) Rear Side
Weight (Solar Panel)
Approx. 9.5kg (20.9lbs)
Share
View full details